Reiki Treatments Surrey and Reiki London
Reiki is a Japanese energy-balancing and de-stressing technique that also stimulates the body's natural self-healing ability. Reiki treatments can offer you a wonderful way to truly relax and can also provide so much more, by helping to heal your body on all levels: physical, emotional and spiritual.  

What shall I expect from a session?
Reiki treatments are hands on and non intrusive- usually the Reiki treatment is given with the client laying down on a treatment couch. No massage is involved and the client remains fully clothed. A session will take between 45 and 90 minutes, depending on each client's energetic state and how much work they are able to assimilate in that session. We do not adhere to a strict timetable as this type of energy work cannot (and should not!) be stopped in mid-flow.

What Can A Reiki Treatment Do For Me?
Reiki treatments can offer you a relaxing and soothing healing that calms the mind and clears away stress and other negative emotions.
Reiki is so much more than just relaxing, Reiki gives deep and powerful healing technique working on all levels. Reiki treatments can help with any condition, whether it is physical or emotional.

Can You Treat Any Condition With Reiki?
Reiki can help people with a wide range of illnesses and problems, including: stress, depression, bereavement, back pain, ME, arthritis, sports injuries, broken bones, sciatica, nerve damage, cancer.
A complete cure can never be guaranteed with any form of medical treatment or healing method, but Reiki treatments will help, whether in a physical way or an emotional way. In some cases a physical problem will be caused by an emotional trauma and once that is healed the physical pain dissipates also.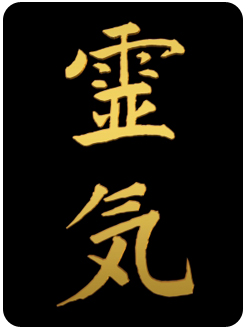 Testimonials
"Reiki has given me a completely positive and energised outlook"
Sam Carter, Worcester Park

"Absolutely beautiful, soothing, relaxing, Michelle was very professional"
Leah Mansfield, Dorking
Can You Treat Clients With Medical Conditions?
Where a client is receiving medical treatment, I will, if required, work with the client's doctors to ensure we give the best and most effective treatment possible. In all cases I will never contradict or go against a doctor's advice.

How much will it cost?
reiki healing: £35 per session.

Absent reiki Healing CHARGES: £10 per session (30 minutes)
Absent healing is a very effective form of treatment. It is ideal for the housebound, those in hospital or those who live some distance away.

Aftercare advice:
To ensure the maximum benefit from a Reiki treatment it is advisable as part of your aftercare routine that you:
Drink plenty of water
Avoid tea, coffee and alcohol and rest as much as possible