The Prep & Aftercare
Before Your Tan
Exfoliate and moisturise the night before
Paint nails, toenails, especially if they are acrylics or similar
Wax/shave at least 24/48 hours prior to treatment.
Do not apply any moisturiser or skin lotion the day of your treatment
Remove make-up and deodorant.
Wear suitable dark lose clothing to appointment.
Recent Botox, fillers or tattoos please wait at least 24/48 hours before having treatment. Under no circumstances will treatment be carried out before this time.
After Your Tan
Wear dark loose clothing after treatment. Tight clothing or underwear may cause marks.
Wear flip-flops or loose fitting shoes.
Do not shower or bathe for at least 8 hours after your treatment.
Do not exercise or swim during the development time.
After showering, pat skin gently and apply complimentary products to prolong your tan.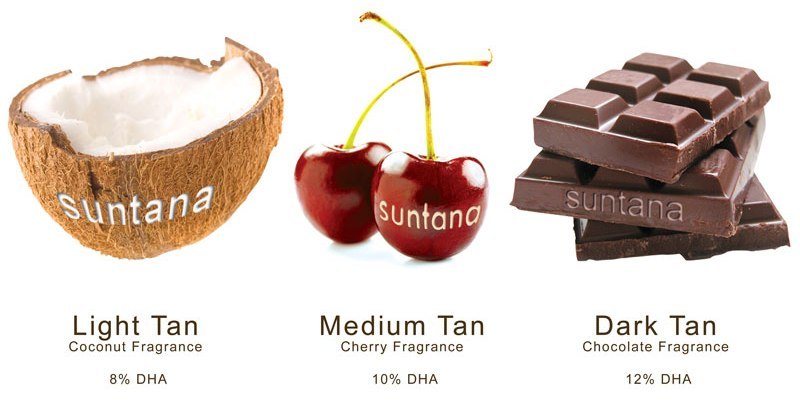 Benefits of a Spray Tan
Will give your skin a nice natural healthy glow
It will accentuate your features and make you look slimmer.
Boost your self confidence
Be Tanned and Look Gorgeous all year round
Feel Fantastic and be the Envy of all your friends
Look radiant in your new outfit at the club, wedding..
Bronzed Sunkissed skin with no UVA damage
Get bronzed and beautiful!
£20 full body
£15 1/2 body
£15 Top up tan (2-4 days after 1st tan)
Tan Parties - Invite the girls over for a tanning party!!
£15 2-4 people
£15 5+ Host goes free!
FAQ's
Which Spray tan solution do you use?
Suntana
How long will my sunless tan last?
How long is a piece of a string?? On the vast majority of people it lasts about 5-7 days but this depends on the individual person. Your own skin type, beauty / lifestyle regime etc. Your skin also naturally exfoliates everyday so it can depend on how fast this happens, but to help slow this process down you need to really look after your skin by moisturising / hydrating your skin as often as possible.
How long will the spray tan take to dry and will it go on my clothes?
You are fine to get dressed as soon as you leave the cubicle as long as you ideally have dark, loose fitting clothes.
This is to ensure that the tan is as fully protected as much as possible. It will rub off on your clothing as it is a lotion and it may stain lighter coloured items.
Can I still have a spray tan if I have sensitive skin or if I am pregnant?
If you have highly sensitive skin please double check with your doctor that a spray tan will be ok. If you have had problems or any allergic reactions after a previous spray tan before then you MUST make me aware of this so we can discuss your options. In all situations, a pregnant or nursing woman should ask her doctor / midwife first before using any product. NHS Direct offers further advice on the subject of pregnancy and fake tan.
Can I tan naturally through a spray tan?
Yes, but you still need to use suntan lotion (oil free) as the solution does not protect you from the sun.
What is DHA?
Dihydroxyacetone (DHA) is the main active ingredient in all sunless tanning preparations. It has no known toxicity and has been approved for cosmetic use worldwide. It may be used alone or combined with other tanning components such as erythrulose. DHA is considered the most effective sun-free tanning additive. History lesson – DHA (naturally derived from sugar cane) used to be given to children who suffered from a rare condition where they couldn't naturally produce glucose in their own bodies. The children were spoon fed the sugar derivative which was sometimes spilled onto the skin. Healthcare workers noticed that the skin turned brown after a few hours. Thus the tanning effects of DHA were discovered!!
What sort of tan will I get?
A Suntana spray tan will temporarily make your skin a lovely golden brown. The chemical reaction physically changes your skin colour. Our solution has been well-tested in order to ensure that it looks exactly like a natural tan. Even fair-skinned clients who don't tan easily will benefit from a Suntana spray tan.